Description:
yah these are mine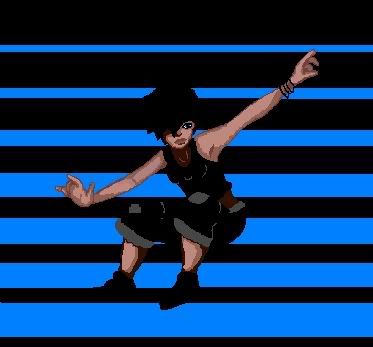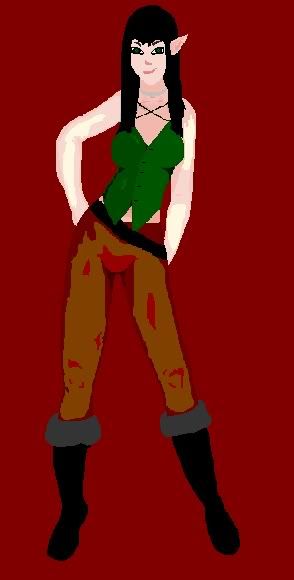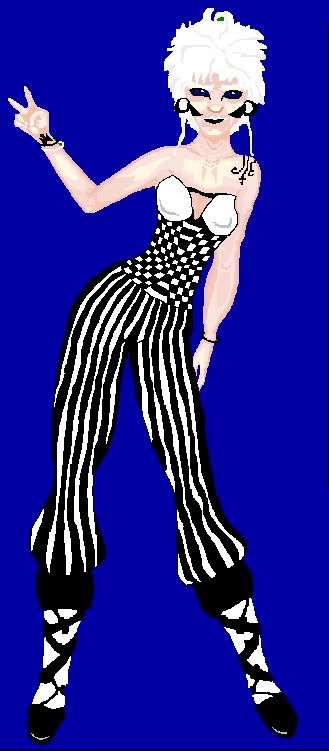 IF YOU AN ELFWOOD ARTIST, GO HERE...IT'S WORTH IT!!!
Elfwood Artists United
Go here!
http://www.crush007.com/love.cgi?id=1117742631tbn
I am part of the Dragon Packt@wiki
Hey if your nice to me and you ask me to write a poem for you, i might. Give me details about you and you now have ordered a poem for you. Hey i might as well mention, i'm not a proffesional at writting poetry, ok?
Noxme's Life
Noxme's Drawings
Name: Sarah
Nickname: Noxme Ravenwolfe *My wiccan name*
I admire all these bands so
I apologize beforehand for any
name or band/group that i've mispelt incorrecty or repeated but then that means theyre pretty damn fucking good...thank you :D
Alexisonfire
Atreyu
Audioslave
A Fire Inside
Amon Amarth
Anthrax
Anti-flag
Alkaline Trio
AFI
And Oceans
Attack All Around
Absu
Asian Kung Fu Generation
Alice Cooper
Ancient
Apocalyptica
At the Gates
Ayreon
Alien Ant Farm
Alice In Chains
A Perfect Circle
Artic Monkeys
Acid Jazz
Axwell
A Static Lullaby
Abney Park
Alec Empire
Alien Sex Fiend
Apocalyptica
August Burns Red
Allure
Blue Skies at War
Bent
Bad Religion
Blank
Bauhaus
Blink 182
Beethoven
Bjork
Billy Talent
Bright Eyes
Bastian
Blue Oyster Cult
Bury Your Dead
Berzerker
Blind Guardian
Cradle Of Filth
Cancerbats
Cold
Cannibal CorpseFuture
Crematory
Cruachan
Cryptopsy
Charles Manson
Children Of Bodom
Christian Death
Circle Of Dead Children
CoffinshakersC
loset Monster
Criss Angel/Mindfreak
Combichrist
Devil Driver
Drowning Pool
Dropkick Murpheys
Delerium
David Soulwax
Death Cab For Cutie
Disturbed
Departure
Deftones
Diabolical Masquerade
Dark Funeral
Dark Fortress
Dark Tranquillity
Darkthrone
Death
Devourment
Dimmu Borgir
Dismember
Dissection
Ensiferum
Entombed
Emperor
Eternal Tears Of Sorrow
Eyetrap
Extinction Of Mankind
Eiffel 65
Ernesto
Evanescence
Evil 9
Eve 6
Flyleaf
Fall Out Boy
Fear Factory
Funk Squad
Fields of the Nephilim
Generation X
Gothminister
Good Ridance
Godsmack
Gob
Halifax
Happy Hardcore
Holden
Hiratzka
H.I.M.
Hardstyle Masterz
Heaven shall Burn
Helloween
Hypocrisy
In Flames
Incubus
In Flames
Impaled Nazarene
Immortal technique
Icon Of Coil
INXS
Ian Brown
Ivy
Jane's Addiction
Jones
Junior Boys
Kazell
Kidney Thieves
KISS
Korn
KMFDM
Kern Kraft 4000
Lamb of God
Leonard Cohen
London After Midnight
Linkin Park
Latin
Lacuna Coil
Linkin Park
Mudvayne
Massmurder
Meat Shits
Megadeth
Metallica
Mortiis
Mono
Moonsorrow
Mortician
Marilyn Manson
Mastodon
Misfits
Morrissey
Murderdolls
Masterboy
Micael Jackson
Mr.Sam
My Chemical Romance
Manntis
Murderdolls
Napalm Death
Moneen
Madonna
Metric
Marco V
Matthew Good Band
Nightwish
Nicol Sponberg
Nine Inch Nails
Ozzy Osbourne
Opeth
Otep
Orange Range
Psyclon Nine
Portal
Placebo
Prodigy
Pantera
Possession
Propangandhi
Phiona Apple
Protest The Hero
Paul Van Dyk
Roxette
Rachel Reuven
Rage Against The Machines
Ramones
Randy Kantana
Rise Against
Rammstein
Rockwell
Rob Zombie/White Zombie
Rocket From The Crypt
Slipknot
Samhain
Sex Gang Children
Sex Pistols
Sheep On Drugs
Skinny Puppy
Slayer
Sinead O'Connor/Conjure One
San Ilya
Snow Patrol
Static-X
Shirli Mcallen
System Of A Down
Sum 41
Sir Mix Alot
Sarah Mclachlan
Supernova
Stuart Chatwood
StoneSour
Staind
Six Feet Under
Stone Temple Pilots
Shiny Toy Guns
Soft Cell
Suicide Commando
Switchblade Symphony
Savage Garden
She Wants Revenge
Strike Anywhere
Social Distortion
Suicide Commando
Sepultura
Sanguis
Shape of Despair
Soilwork
Sonata Arctica
Summoning
Trivium
The Birthday Massacre
The Mars Volta
The Haunted
Thy Serpent
Technoboy
Teriyaki Boyz
Tommy Viera
The Accused
Trapt
Tool
Trans-Siberian Orchestra
Type O Negative
The Clash
Talk Talk
The Postal Service
The Casualties
Three Days Grace
Tones On Tail
Thompson
The Distillers
The Birthday Massacre
The Birthday Party
The Black Dahlia Murder
The Perishers
Timo Maas
The Horror
The Cure
The Dillinger Escape Plan
Taking Back Sunday
The Smiths
The Pixies
The Zombies
The Desolates
The Real Tuesday Weld
Ulrich Schnauss
UVERworld
Virgin Black
Velvet Acid Christ
Velvet Underground
Vnv Nation
Vero Verdier
Way Out West
Wayne Jackson
Woods of Ypres
X-Mal Deutschland
Yasunori Mitsudsa
Yaphet Kotto
45 Grave
69 Eyes

Peeved..
DO NOT DARE TO CALL SEXUAL BEINGS FAGS!
***
i try to like everything but i have peevish moments...Karena stop touching that!

Once upon a time a little strangeling named Sarah sat on me. She was strange, and sat on my while I was in the snow...where she put me. Invader Zim loves you. You are, I am, we are...CRAZY. I got her back though...and accidentally grabbed her boob in the process. Which she readily pointed out. Sarah enjoys talking about her boobs.
.Fin.
---- By my BFF Alexa :gdate:

JUST BECAUSE IM WICCAN DOESNT MEAN YOU HAVE THE RIGHT TO JUDGE ME!!