I don't log in much anymore....at all, but I tend to update pics....weird, eh?
On facebook there is an app, Rock You Friends....this kitty is from that, so the cat wasn't done by me, it was the template to use for designing costumes for a Halloween Costume Contest they had. I got second. So all the costumes on the kitties I did....haha. Yeah...theres some fanart in there, they do already have Hello Kitty, Elmo, Naruto, and Pikachu costumes for the pets on the app, so I figured fanart wouldn't hurt.
Elftown Badges:
This means I am one of the Veterans, Donors of Art, Daily Poets, Halloween Painters,
Christmas Painters, EG Artists, Photographers, Saint Valentine Painters, and Christmas Photographers after winning the Christmas Photography Competition, 2007!! I am also one of the ET Roleplayers!
Index-pages in the wiki: (
help
)
Description:
Nicest People on ET I've Met, and since everyone seems to write something on these things, like a shout out, I thought I might try it to...:
[
Wilde Card
] - Awesome friend, total sweety and gentlemen...mo
st of the time. ;P
[Magus Ferox] - The harmless bunny wabbit in disguise! <3
[MysteriousAges] - OMG, why didn't you tell me you weren't on here? >:O Another Canadian!
[Asrun] - A Canadian! Another cool friend, don't tell her this, but I'm using her till the opportune time arises for me to use my great vaccuum of doom to steal all her coloring skills. >:3 *envies* That, or I kidnap her and force her to teach me to CG. o.O
[Sylv] - Okay, haven't gotten to talk to him in a while, and I haven't talked to him on ET, only msn...but he's amusing as hell >:3 OHHH!!!! And also! Shoutout to MAREK!!!
[Lissa] - Cool friend who very seldom logs in here anymore...:O Gaia has stolen her away!
[MissTricky] - *GASP* How the hell were you not on here? @_@


also...




[Seby] ^_^






My Wiki Stuff:
Leara's RPG Stuff
Leara's Club Wiki's
All of Leara's Other Wiki's
Other Wiki Stuff
Take Elftown Back
Uploading Art Rules
Guards
Council
Patrollers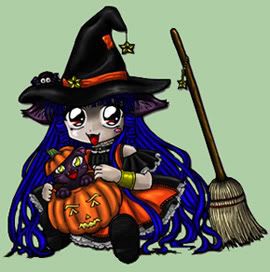 ---

My character, 'Lykia' drawn by the most talented [Asrun]!!! So all credit goes to her! I love it so much. ^_^ And since she doesn't usually take request, please don't ask her. ; . ; Wouldn't wanna sick my pet dragon on you. ^^
MUHAHA! Art by [Wilde Card] >:3 I'm creating a new artist minion. >:D
Music <3's:
The Birthday Massacre
Depeche Mode
Orgy
London After Midnight
Clan of Xymox
EverEve
L'ame Immortelle
Rammstein
Within Temptation
Blutengel
And One
Assemblage 23
Apocalyptica
Zeromancer
VNV Nation
Jpop/rock
Sunny Featured Art
Yay! I got featured again, for the Boogeyman girl again. XD Why do people like her so much? XD
Hehhehe. I got one of my pieces featured on Akhirah's Featured Art. You can see the featured piece here, though, it's colored now. :P
http://www.elftown.com/stuff/C%3AAmandaArtboogeymancolorSM.jpg
[#]
| | | | |
| --- | --- | --- | --- |
| Age: 29 | Year of birth: 1986 | Month of birth: 3 | Day of birth: 1 |
Fantasy race personality:
Elf
57°37.554'N 117°12.732'W
Place of living:
Canada - Alberta
Elftown crew wannabe:
Yes
Computer interests
art
chat
email
information seeking
music
use communities
video
Music
| alternative | folk music | goth |
| --- | --- | --- |
| heavy metal | new age | opera |
| progressive metal | synth | techno |
Other interests
animals
anime
art
books
cats
drinks
electronics
fantasy
fashion
film
fishing
history
party
role playing
scifi
slacking
shopping
theatre
travelling
writing
Sexual preference:
opposite sex