Description:
I am Emeni, I'm a Writer and an artist. I will gladly do art for people. Yami is in fact not olny a good friend of mine but my sister in law as she with my brother. (I love her pic from the zambie walk XD) Any who, I write mostly horror and fantasy. Emeni/Emi is a pet name given to me Because of the Incubus character I've been drawing for 16 years now..... Wow time flys.
I'm currently a college student majoring in Creative Writing English with concentrations in Fiction.
@emenikaguya Instagram
---
[
0:41 AM
]KHRoxas: The feeeehk?
[
0:41 AM
]KHRoxas: DERP
[
0:42 AM
]KHRoxas:

[
0:42 AM
]Demyx IX: lmao
[
0:42 AM
]KHRoxas: I can see that
[
0:42 AM
]KHRoxas:

[
0:43 AM
]Demyx IX: grumpy cat is grumpy lol
[
0:43 AM
]KHRoxas: Nu uh!
---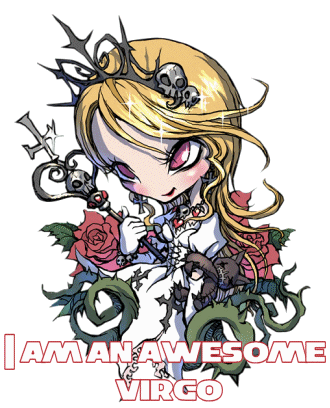 catlin
........ Food for thought.......
.
Has anyone else noticed that Emeni's tail keeps changing colors..... I'm going to need to have a small talk with him..... BRB getting lost in my mind.

---

Short stories.
I will be putting up some short stories that may or may not be able to be published due to copy rights. These stories were taken from a complete the story book, meaning some of it is not my own. Though most of it is.


</center>
| | |
| --- | --- |
| This member is a fan of these wiki-pages: | |
And of 4 more wiki-pages.
List them