Drawing missing.
Description: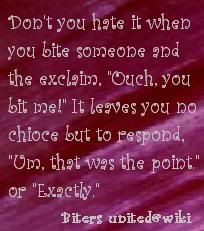 ---
[
JUGGALO PLEDGE:
]
I PLEDGE ALLEGIANCE TO THE HATCHET OF THE UNDERGROUND JUGGALO SOCIETY, AND TO THE NINJAS FOR WHICH IT STANDS, ONE FAMILY, UNDER CLOWNS, FULL OF FREAKS, WITH FAYGO AND MAGIK NEDEN FOR ALL!!!
IF UR A JUGGALO OR JUGGALETTE, PUT THE PLEDGE IN YOUR HOUSE.
---
Things you can reply to
---
Dear Neko,
You have a cute______. You make me _______. We should _______. Someday I will ______. You + me =________. If I saw you now I'd __________. I would build a _______ just for you. I would like to see you __________. If I could sing you any song it would be _________. We could __________ under the stars.
Love,
______________
_
(P.S. ______________.)


[

what would you do if:

]
1) I committed suicide?
2) I said I liked you?
3) I kissed you?
4) I lived next door to you?
5) I started smoking?
6) I stole something?
7) I was hospitalized?
8) I ran away from home?
9) I got into a fight and you weren't there?

[

what do you think of my:

]
1) Personality?
2) Eyes?
3) Face?
4) Hair?
5) Clothes?
6) Mannerisms?

[

general stuff:

]
1) Who are you?
2) Are we friends?
3) When and how did we meet?
4) How have I affected you?
5) What do you think of me?
6) What's the fondest memory you have of me?
7) How long do you think we will be friends or enemies?
8) Do you love me?
9) Have I ever hurt you?
10) Would you hug me?
11) Would you kiss me?
12) Would you make love to me?
13) Would you marry me?
14) Emotionally, what stands out?
15) Do you wish I was cooler?
16) On a scale of 1-10, how nice am I?
17) Give me a nickname and explain why you picked it.
18) Am I loveable?]
19) How long have you known me?
20) Describe me in one word.
21) What was your first impression?
22) Do you still think that way about me now?
23) What do you think my weakness is?
24) Do you think I'll get married?
25) What about me makes you happy?
26) What about me makes you sad?
27) What reminds you of me?
28) What's something you would change about me?
29) How well do you know me?
30) Ever wanted to tell me something but couldn't?
31) Do you think I would kill someone?
32) Are we close?
33) Are you going to put this on your journal and see what I say about you?

[

SEX

]
1.Where would we be?
[]My house
[]Ur House
[]Pool
[]Shower
[]parents room LOL
[]OTHER....please explain in ()

2.What position would you want to be in?
[]Doggy Style
[]Missionary
[]69
[]OTHER...()

3.What would you want me to use on you?
[]chains and whips
[]choc. syrup and whip cream
[]strawberries and whip cream
[]cherries and chocolate
[]ropes and hand cuffs
[]OTHER...()

4.Lights?
[]ON
[]OFF

5.Where would you take me 4 a date before all of this?
()PLEASE EXPLAIN

6.Givin Head?
[]Yes
[]No

7.Gettin SOme Head??
[]Yes
[]No

8.Protection?
[]Yes
[]No

9.Day or Night?
[]DAY
[]NIGHT

10.What song would we fuck to?
()PLEASE EXPLAIN......

11.top or bottom
[]top
[]bottom

12.After we fuck woukd you still talk to me and not be a fucking asshole?
[]yes
[]no
other()

[

IF Y0U HAD ME AL0NE... L0CKED UP IN Y0UR R00M F0R TWENTY-F0UR H0URS & WE COULD DO WHATEVER YOU WANTED WHAT W0ULD Y0U D0 WITH ME? TELL ME IN MY INBOX... CUZ ITS A SECRET...

]

---
My Wikis
---
[

♥

]Neko's Art/True Vampirs/Neko's Pictures of her friends/Tyler's wikis/Neko and Kitty club/My Protection/Neko's Poems/Brandi's Fan Club/Jessie's peeps/[

♥

]
---
---

[

Scorpio

]
The Scorpio rising female is a mystery, to herself and to men. Sexuality is her most potent force and she attracts men in every crowd. She knows what she wants, and any man she becomes interested in will know it is he. She isn't afraid to approach a man either as a business partner or for a relationship of a more intimate nature. This woman is a mind reader but she won't always let her partner know this...sometimes it's better to keep this knowledge to herself as a secret weapon. Passion is something a relationship with a Scorpio rising will never lack--be it as a screaming match or an all night party for two. She needs romance in the form of sensual fabrics, oils, and scents. She, like her male counterpart, expects any commitment to last forever and she will work very hard to accomplish this. Scorpio rising can be very dominating and smothering--when she comes across in this manner it is a sure sign that she needs attention and reassurance. She will not tolerate an unfaithful partner and she will quickly make a plan of revenge, even if her plan doesn't extend beyond removing her cheating mate from her presence forever. Indeed, that is likely the worst fate, for once a man is in love with a Scorpio, he will never forget her. Their relationship may dissolve into a love/hate type of connection and he may never see her again, but he will long remember the passionate nights they spent together in front of the fireplace, or the other nights he spent tied to the bedpost. He will be very hard pressed to find that combination of emotional faithfulness and sexual intensity again... unless he becomes involved with another Scorpio type.

[

sagittarius

]
Life for Sagittarius rising is a made up of episodes of adventure. She is always in a hurry and always looking for something more exciting. This woman loves life. Her dreams are of dancing, or even floating, through life surrounded by friends and adventure. She is generally outgoing and attracts many friends of both sexes. Early in life she may go through a period of experimentation with men, but she eventually settles down into a commitment with someone as adventurous as she. Very good-natured and eager to help, she is a great friend. Men may fall in love with her easily and she very likely has at least one failed marriage, if not several. This is because she isn't the image of a 'wife' they expected--she doesn't like thinking about the pile of laundry or cooking or scrubbing the toilet. She wants, like the Sagittarius male, to transcend such practical deeds. Sexually, she is very much like the male--she wants it to be a spontaneous occurrence, preferably outside, in the woods or on the beach. She can be quite scattered with her energies, and this can wear her out to the point where sex becomes the last thing on her mind.

---
Elftownworldmap missing.