"These have been the sounds that have resonated with me...
I'm here for the view.
"I'm willing to take less money and fourth billing and do interesting roles. I hate putting Limitations on myself. I don't set out to sell popcorn or make money for the major studios. What I'd like is for my work to have meaning." - Jason Patric
Art
The Comedy
Geometric Emotion. I like to draw in black and white which relates to the subject matter which usually consists of perspective and morality. I'm not a writer but I try, I haven't had much time to finish my drawings because of my deployment but I do carry a notebook to capture my experiences, thoughts, and emotions when they are raw, fresh, unbiased. It's just that moment, where you and reality separate as surrealism approaches, that one point in your life that your soul's eyes open and sees the light. If you decide to read I hope you enjoy it as much as I did creating it.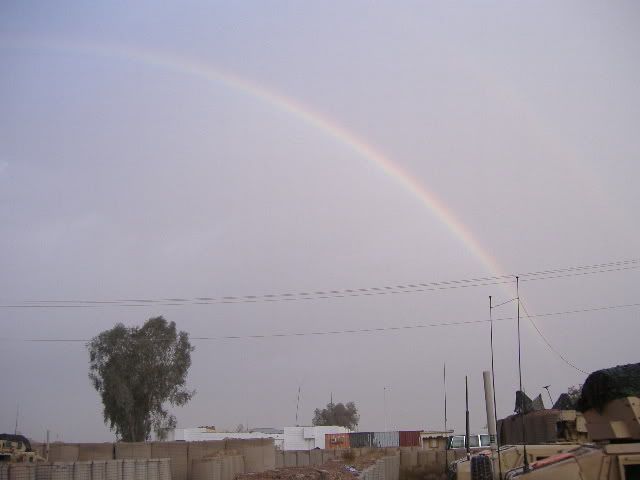 "Euphoric Epitome"
Likes
Family, my friends and especially my good friends, anthropology, music, video games, drawing (not good at it but it's fun), jogging, Latin, the Romans, anything constructive, cacti, staying up late, being civil, nachos, root beer, making up words, being home, helping people, shaved ice, karma, anything comical in good taste, monocles, gummy bears, Kids in the Hall, seeing narcissistic people getting knocked down a few pegs lol, and the news.
Dislikes
Hmmmm I'd say I don't care much for peacon pie.
(Image deleted by the guards)
Film
A History of Violence, A Scanner Darkly, All Quiet on the Western Front(original), American History X, The Beast, Cemetery Man, Cool Hand Luke, Dead Poet's Society, Fight Club, Full Metal Jacket, Gallipoli, One Flew Over the Cuckoo's Nest, Pet Semetary 1, Rushmore, and all the Star Wars movies and classic horror movies.
Música
Alkaline Trio, Angels and Airwaves, Arkaea, Ascension of the Watchers, Borknagar, Brujeria, Carcass, Chapel of Thieves, Cradle of Filth, Dead Can Dance, Devil Driver, Dimmu Borgir, Director, Disturbed, Eisley, Enter Shikari, Epica, Experimental Aircraft, Fear Factory, The Futureheads, Gran Ronde, GWAR, Handsome Furs, Hatebreed, Heavens, Hypocrisy, Interpol, The Jam, Joy Division, Kalmah, Kamelot, Kataklysm, Machine Head, Metallica, Ministry, Mobile, My Dying Bride, New Order, Nile, Oasis, Opeth, Otep, Rammstein, The Sex Pistols, Slayer, Soulfly, The Berzerker, The Smiths, Static-X, Trivium, Theatre of Tragedy, Type O Negative, The Velocet.
I despise the cultist cookie cutter bands, I apologize for the fact that the "Top 40" isn't a music genre.
Fashion
Kids in America want the "new" British apparel while British kids want the "new" American apparel. Guess what, it's the same thing
Keep your vogue code.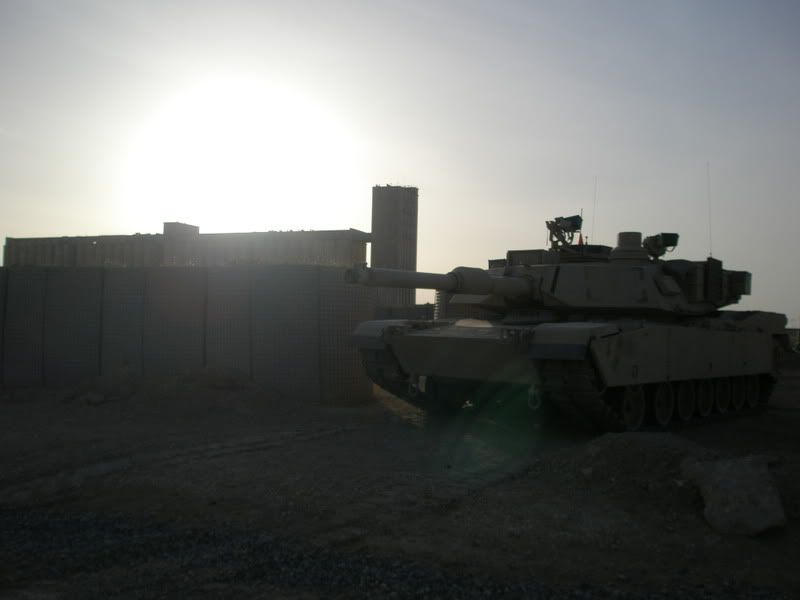 "Tangible Timelessness"
Quotes
"Those who trumpet their sufferings are usually most deserving of agony" - Orderus Aroundus
"I'm in a world of shit... yes. But I am alive. And I am not afraid." - Joker (Full Metal Jacket)
"It is not the same thing to talk of bulls as to be in the bullring." - Spanish Proverb
"There it is." - The Short-Timers
"War is ugly because the truth can be ugly and war is very sincere." - The Short-Timers
"I want more life, fucker." - "Bladerunner"
Boss Paul: "Sorry, Luke. I'm just doing my job. You gotta appreciate that."
Luke: "Nah - Calling it your job don't make it right, Boss." - Cool Hand Luke
"Well, I think that true self, that original self, that first self is a real mesurate, quantifiable thing, tangible and incarnate. And I'm going find that fucker." - "State of Mind".
"I thought it was pretty politically correct considering it was about tards." - Drill Sergeant Tinsley (lol referring to the movie "The Ringer".)
"Oh, it's my cabbage head isn't it? This bothers me, you know? A guy has an English accent and you're all wet, you're a lake but a guy has a little green on his shoulders and you puke. That's sexual discrimination
!" - Cabbage Head from Kids in the Hall (hehe classic)

"All I've ever cared about was video games and they made me a millionaire. So maybe I don't know what the Civil War was, or who invented the helicopter even though I own one, but I did beat The Legend of Zelda before I could walk. I'm thinking about getting metal legs. It's a risky operation, but it'll be worth it." - J.P. from the movie "Grandma's Boy".

Questionnaire
Name: Mota-Mix
Nicknames: Clanny, Moe-Town, David
Age: A very old and immature twenty-two
Date of Birth: 8/31/87 B.C.
Ethnicity: The one you least like
Gender: Funny story...
Home planet: Clandoria which is beyond the astral fields and up my nose
Height: Who wants to know?
Weight: You a cop?
Religion: A very non-suspicious one, yes *shifty eyes*
Relationship: With a human? Oh God no! This isn't Alabama
Love: Natural disasters that are extremely far away from me, republicans with gay children, when hunters accidentally shoot one another, and puppies!
Symbol: Is there a symbol for a peace symbol made out of bullets?
Eye color: Root beer brown
Favorite color: Port-0-Potty juice blue
Favorite T.V. show(s): The ones where people learn life lessons through brash acts of manufactured destruction and corruption, Pee Wee's Play house is pretty good too
Favorite Comedy: The Passion of the Christ
Favorite movies: The Rise of Catholicism narrated by Jeffrey Dahmer
Favorite drink(s): Soda, Gatorade, cups of sugar on the rocks
Favorite food: Mexican food and Asians
Favorite drug: Bubblegum cigarettes laced with cocaine
Last book(s) read: The Short-Timers, the Art of War, Dehumanization For Dummies
Last book(s) written: Understanding Politics: How My Politics Are Better Than Yours, Asshole, Mein Kampf 2: Hitler Strikes Back
Hobbies: Flipping off random animals at the zoo, sleeping, eating endangered animals, rebuilding the Berlin Wall
Last thing you had physical relations with: My PC's disk tray
Favorite celebrity: Godzilla
When I get mad: I look at my "Hang in there fetus!" poster or continue to build my nuclear bomb made out of 100% recycled material, I must be Earth friendly
Dream or goal: To be like Tiger Woods, no not the golf part muahaha
Philosophy of life: If you cannot succeed then do your best to stop those who can
Accomplishments: Succumbing to alcoholism during my time in the womb
What shames me: That most people think this isn't satirical
Turn ons: Marshmellowly afros, things shaped like cacti with a jello-like surface, those small school buses, anthrax
Turn offs: Imploding, watermelon abuse, foreign milk, non-explosive Play Dough
On dates I like to: Not go
Personal Quotes: "How many drinks does it take to get a girl pregnant?"
"I'm in love. Aside from being alive, we have everything in common."



Hahaha I bet you regretted scrolling down





1st Squadron 3rd Armored Cavalry Regiment




Dragon Company




"Brave Rifles! Veterans! You have been baptized in fire and blood and have come out steel."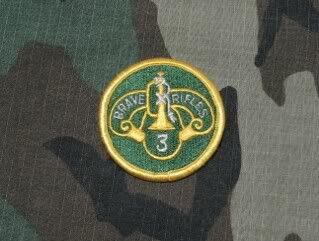 "...and these are the words that echo through out my subconscious." - Burton C. Bell