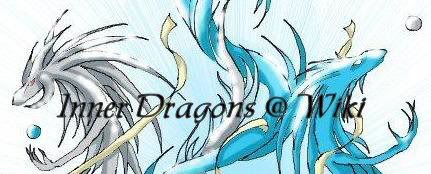 ---
Not recruiting for a while. No one is really here to keep up with requests.
This for the people who took the Inner Dragon quiz at dragonhame.com
. You can only join if you took the quiz. Its not hard to join. Just take the quiz at http://dragonhame.com/quiz.html . Then put which Dragon you were at the unleash your dragon section.

---
If you are also interested in another dragon wiki then head over to Dracology.
---
Unleash your Dragon
Unleash Your Dragon This is where you put your dragon self. There are 3 seperate sections for good, evil and neutral dragons. Can also be called a member section.

---

Dragon BadgesThis is where you would find the badges for my wiki. I only have two at the moment but if people were to draw some I would incorporate them into the badges section.

---
Dragon Descriptions
This is where you get the description of your dragon if you ever need to look it up. I was too lazy to write them all but here's the link to the actual site http://dragonhame.com/alld.html .

---
Dragon Art
A fanart section for people who draw Dragon Art
---
Dragon World
A world where the dragons in this wiki live out their lives. Dragon World

---
I will add more things as more people will join
---
If you have any questions just message me.

---
Special thanks goes to [Dragon whore]. You are the head Evil Dragon
---
| | |
| --- | --- |
| | Show these comments on your site |